Description
iMose Zedon A1 All-in-One PC, 4GB RAM, 500GB HDD, 23.8 Inch
Introducing…the NEW Imose Zedon A1 All-in-One PC.
DESIGNED WITH YOU IN MIND
The new Zedon A1 All-in-One PC is a combination of art and technology as it's designed to impress, captivate, inspire, and change your life for the best. This PC is designed for more professional creativity.
IMMERSIVE CURVED DISPLAY EXPERIENCE
The ultra-thin, curved 23.8 Inch display pleasures you with an immersive entertainment experience unlike any other. Its high resolution makes you enjoy vibrant, crystal-clear images, dramatic movies and also gives you a sharper, clearer surface to work with.
STYLISH STAND
The metal base forms a beautiful V-Shape which makes it compact enough to save valuable space on your work desk. The stand also allows for the PC to be easily moved from one workstation to the other.
UNLIMITED POWERFUL PERFORMANCE
The Intel Celeron (Apollo Lake) Processor embedded in Zedon All-in-One PC utilizes Intel's industry-leading process technology and hence, ensures an enhanced display performance, higher resolution, and latest media hardware acceleration. The processor enhances system performance and runs everything faster without delay. This All-in-One PC will definitely leave your heart racing.
STORE MORE FILES [4GB RAM, 500GB HDD]
Equipped with a 4GB RAM that never stops functioning, the Zedon A1 All-in-One PC complements this with a large 500GB storage capacity that lets you display your creativity without storage fears.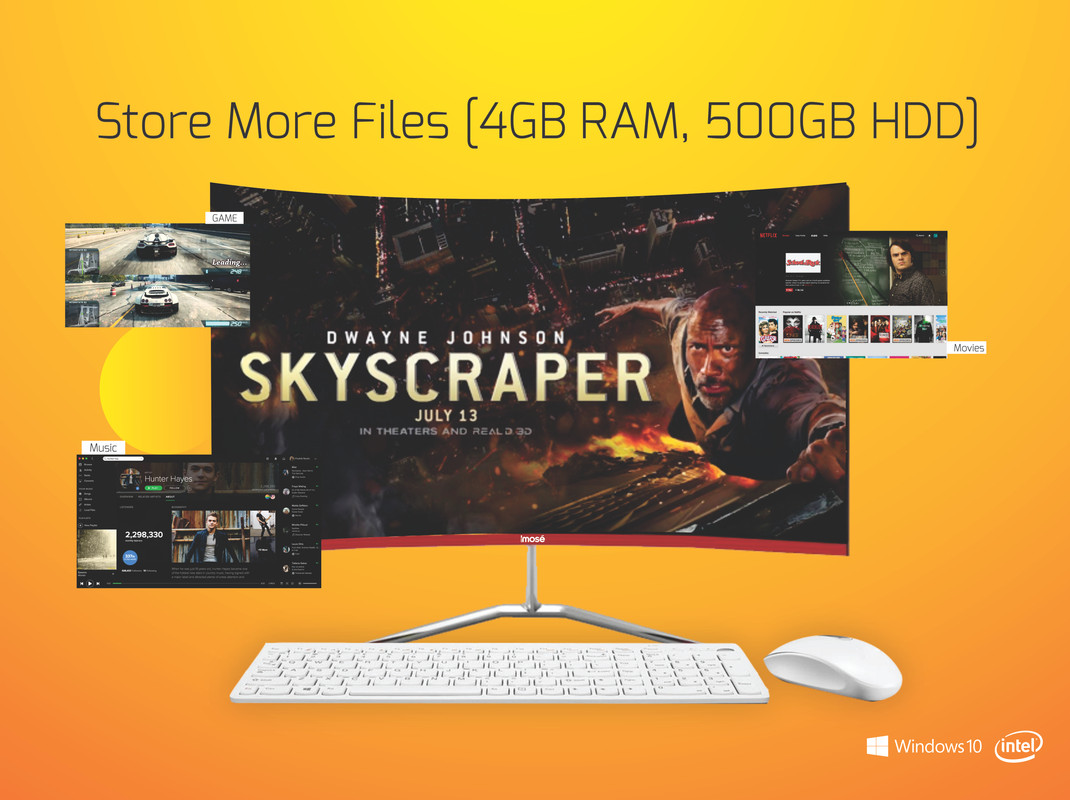 UNSTOPPABLE WIRELESS CONNECTION
This All-in-One PC comes with built-in WiFi that allows for easy connectivity anywhere you are.