Description
Nokia 106 2018 Dual Sim
Nokia 106 (2018) Key Specs and Features
1.8-inch, TFT screen with 120 x 160 pixels resolution (111 ppi)
Mediatek MT6261D CPU with 4MB RAM
4MB storage space and can store up to 2000 contacts and 500 messages
FM radio
800mAh battery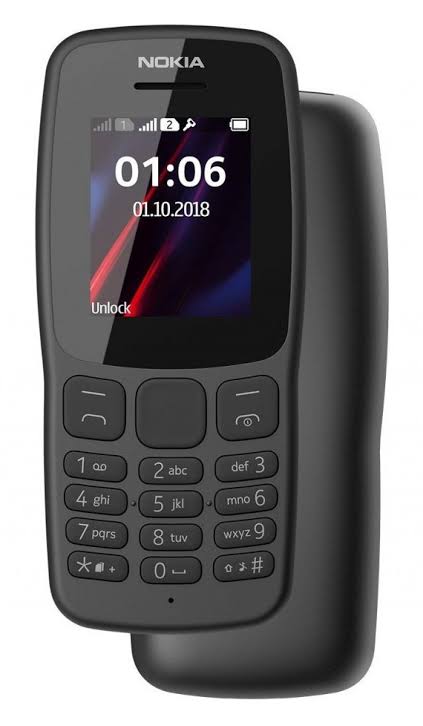 Design and Display
The feature phone has a plastic build with rubber keypads arranged in the old fashioned way.  The back cover is removable as it is in its predecessor to reveal a typical Nokia battery. The display is also small and not touch sensitive with a resolution of 120 x 160 pixels and 1.8-inch size. This makes up a feature phone that weighs just 70g.
Battery
Feature phone doesn't come with big batteries but the edge here is usually the midgets specs which very much saves power on the phone. That said, the phone is said to last for about 21.9 days on standby and goes for 36 hours on a non-stop radio playing. For charging, the smartphone has typical MicroUSB port at the bottom of the phone.
Other Features
Reportedly, the Nokia 106 can store about 2, 000 contacts and 500 messages which is just about enough for a feature phone.  This is stored with the 4MB storage space inside and on the other hand, there is the 4MB RAM inside phone. Working the operations of the phone is MediaTek's MT6261D processor.
Place your order for Nokia 106 2018 dual sim on Pointek