Pointek was launched in 2005 with a focus on the sales and distribution of mobile phones and laptops. Since then, we have successfully grown as a business with our online and offline store. We have also diversified into other tech products and home appliances that can be accessed in several of our outlets across Nigeria. More importantly, the Pointek brand is now closer to customers wherever they are, thereby giving us an immediate and more direct relationship with them. This proximity has provided a leverage for mutually-beneficial conversations on general issues and sustainable solutions for our communities.
Generally, experts believe that earnings from Nigeria's Gross Domestic Products (GDP) is capable of increasing to over $500 billion within a short space of time, thereby promoting economic growth. But this is if the government, relevant stakeholders, and young people across the country focus on the development of Small and Medium Enterprises (SMEs). Information provided by the Nigerian Bureau of Statistics (NBS) show the unemployment rate as 23.1 percent and underemployment rate at 20.1 percent in Q'3 2018 – meaning about 20.3 million Nigerians are currently unemployed. SMEs have been an avenue for job creation and empowerment, providing about 50 percent of jobs in the economy. In order to further create jobs and improve the economy, more technicians will have to be trained as entrepreneurs, while also providing additional support for business expansion.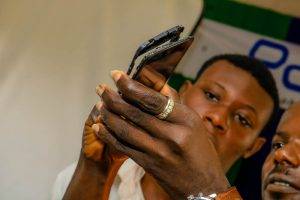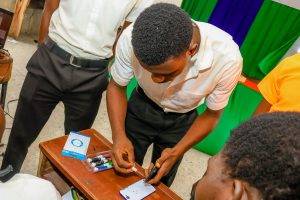 At Pointek, we believe in skill acquisition and national development, and Pointek intends to demonstrate this by training 1,000 gadget technicians, financially empower some of the beneficiaries to start up their own businesses and also employ some of the trainees to work with Pointek's engineering team thereby eradicating unemployment in Nigeria – one person at a time. With the youth constituting about 70 percent of Nigeria's rising population, we need to have an inclusive economy that will spur socio-economic growth for this large segment which would also positively affect all citizens. So while it is the role of the government to provide an enabling environment for business, private organizations and other stakeholders have to consistently create and support activities that will improve the economy.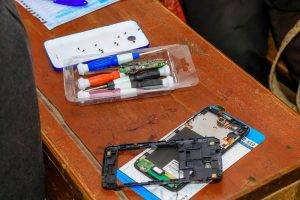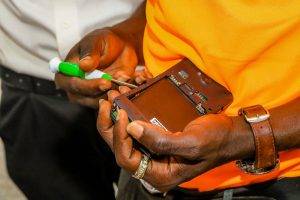 With the proliferation of smartphones, laptops and other gadgets, a lot of customers are interested in accessing additional knowledge about their products. In addition, many Nigerians consistently fix old or mishandled home appliances. For Pointek, this represents another opportunity to give back to our communities, while also training competent and accessible technicians to provide tech solutions.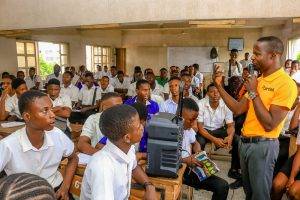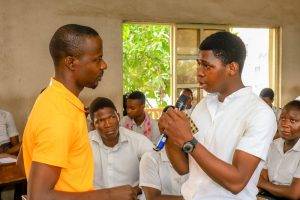 Training's are majorly for everyone ranging from students, unemployed graduates to the less privileged, as we believe that this is essential in curbing social vices. The first set of training's have already been carried out at Technical School, Agidingbi, Lagos. But since we are determined to build on the initial training activities, we encourage all intending beneficiaries to join us so as to jointly experience the future of technology in Nigeria.
In order to ensure the success of this community-focused project, we implore Nigerians who are interested to join us and open their minds to new possibilities and ideas. We have enlisted the support of highly-trained tech experts and entrepreneurs for the training. Additional information will be shared before the training commences.
To be a part of this training, visit our stores across Nigeria to get more information as we'd be visiting different states to conduct the trainings. Also, call or send us a WhatsApp message via 08077102491 to get more details about the training.
Thank you.