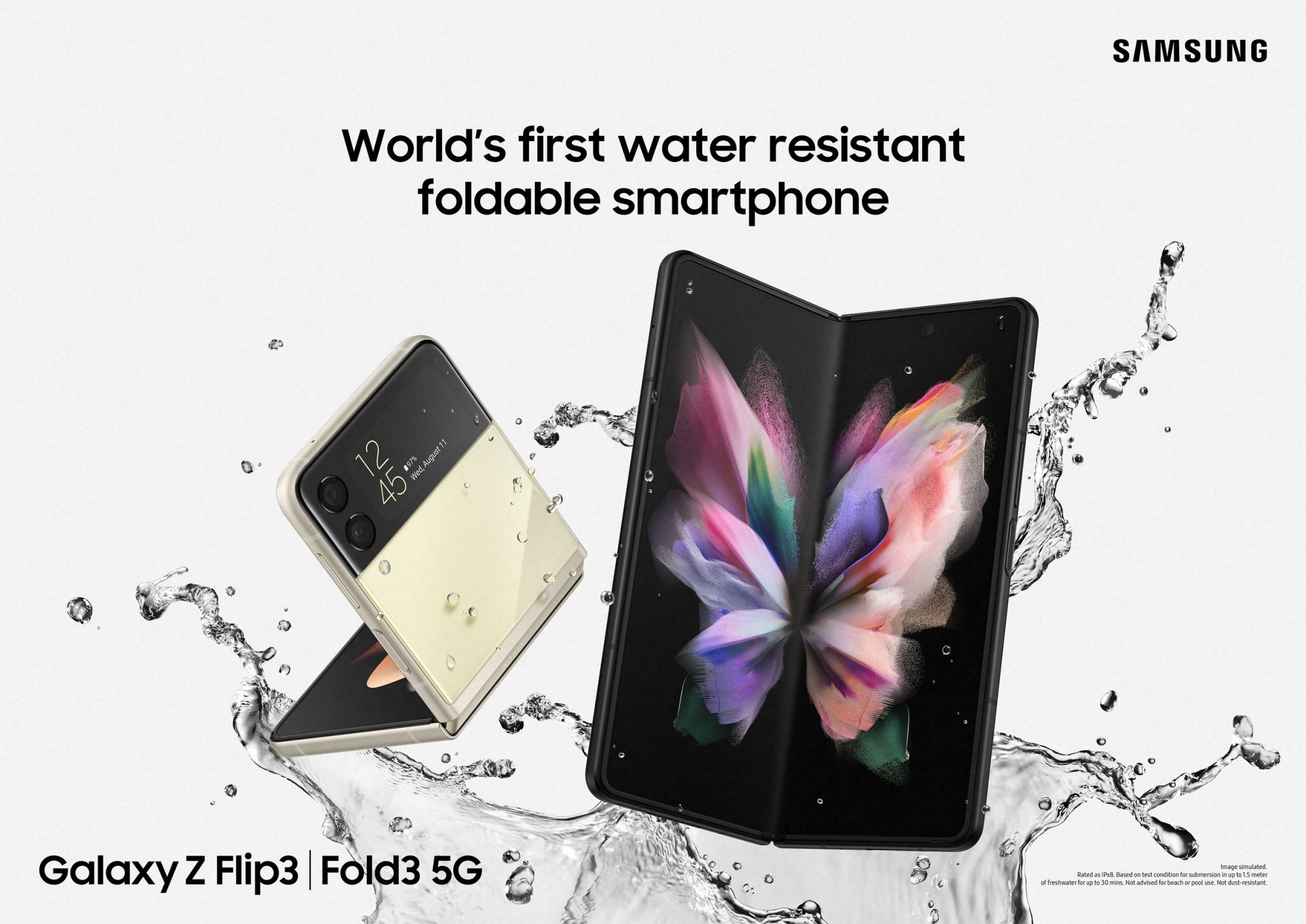 Samsung has just launched the latest Samsung Galaxy Fold 3 and the Samsung Galaxy Z Flip 3 device in Nigeria on the 11th of August 2021 and it's available at any of Pointek stores or via the online store. The event was graced by selected personalities in the mobile phone sector and some notable names in the Nigerian entertainment industry.
The Samsung Galaxy Z Fold 3 is a premium device that projects the future look of smartphones and stands out with its rare features. It is a 7.6 inches flexible foldable design that emits charm and feels more durable than the other 2 fold series launched in the past. It is pocket-friendly when folded into half of the open size, and this time, Samsung made sure it is waterproof for perfect use.
The device excels in other features but lacks the top-notch camera disposition of the S20, S21 and iPhone series.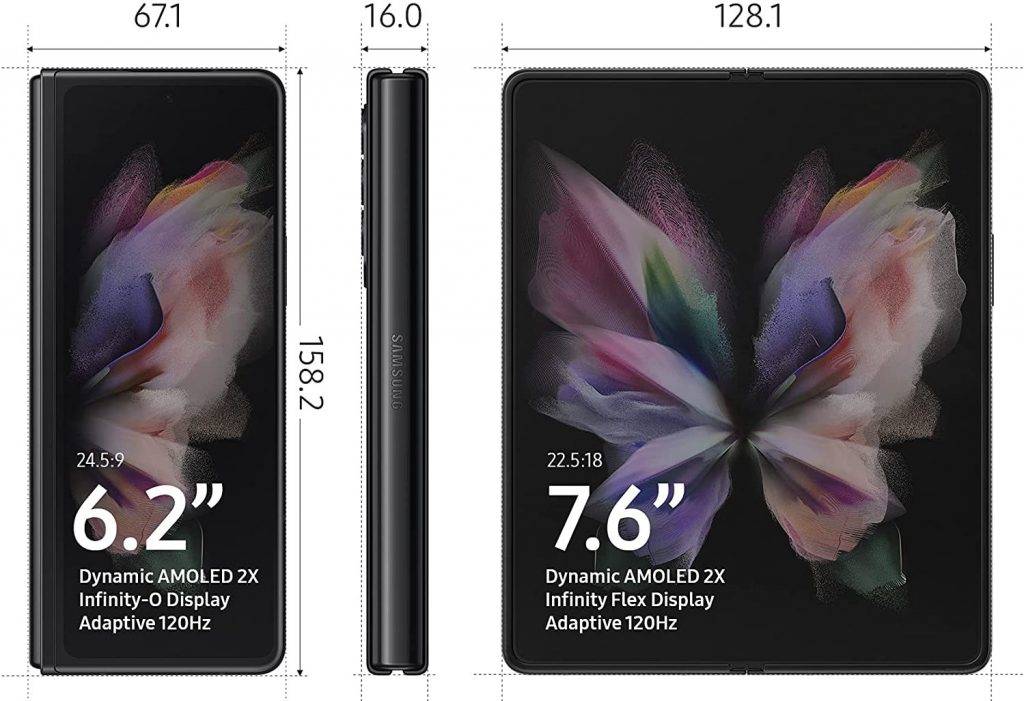 The Galaxy Z Fold 3 support A pen which adds an excellent taste to the screen size, a feature missing in its two predecessors, something we've been yearning for. The S pen (stylus) is sold separately and doesn't have a place to fit into the phone, only if you purchase a pouch with a created slot that can accommodate the stylus pen.
Note: If you use any of the Note series and you feel you need to go around with just a stylus, it's advisable to get the S pen pro.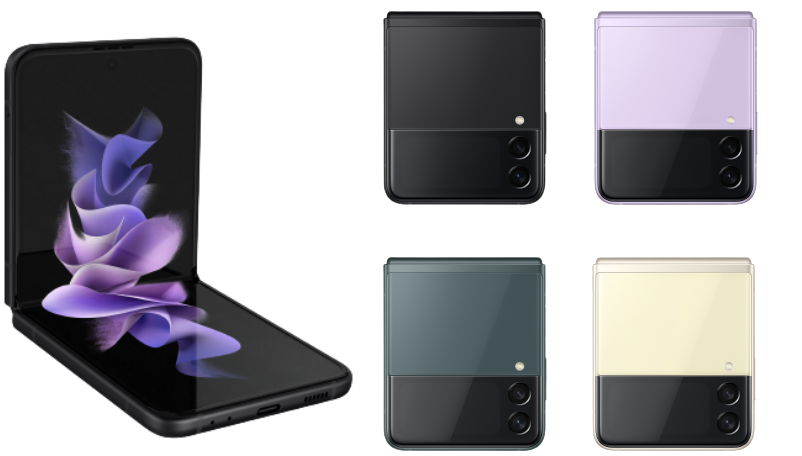 The Samsung Galaxy Z Flip 3  is more durable, cheaper than its predecessor, and more attractive. It is now 80% tougher, more upgraded speaker, and is more pocket-friendly when folded.  it comes with Gorilla glass which covers 1.9-inch of the outer display. It also supports water resistance which was missing in the previous flip. Though the low battery life seems to be the missing piece to make it a perfect device.
STORAGE
They both have an amazing memory capacity. The Samsung Galaxy Z Fold 3 comes with 12GB RAM and 256GB/512GB storage space, whereas the Galaxy Z Flip 3 comes with 8GB RAM and 128GB/256GB storage space.
BATTERY AND CHARGING
The Galaxy Z Fold 3 and Galaxy Z Flip 3 both come with unremovable Li-Po batteries, with the Galaxy Z Fold 3 having a 4400 mAh 25W fast-charging battery and the Galaxy Z Flip 3 having a 3300 mAh 15W fast-charging battery. They both support wireless and wired charging and enable reverse wireless charging.
CAMERA
Concerning the camera, the Galaxy Z Fold 3 has a triple rear camera set up that combines a 12-megapixel sensor with optical image stabilization and the front camera carries a 10 megapixel plus a 4-megapixel feature.
Rear Camera: 12MP wide (f/1.8) main, 12MP ulrawide (f.2.2)
Front Camera: 10MP (f/2.2)
Moving over to the Galaxy Z Flip 3, the rear camera has a 12-megapixel dual camera while the front camera has a 10 megapixel as well.
Rear Camera: 12MP wide (f/1.8); 12MP ulra-side (f.2.2, 123-degree FOV); 12MO telephoto (f/2.4, 2x optical zoom, 10x digital zoom)
Front Camera: 10MP (f/2.2)
Under-display camera: 4MP (f/1.8)
DISIGN AND DISPLAY
Moving to specifications, the Galaxy Z Fold 3 and Galaxy Z Flip 3 comes with Andriod 11, with a 7.6 and 6.7 inches foldable dynamic AMOLED display respectively.
The Z Flip 3 supports a 6.7- inch dynamic AMOLED display. They both have a screen resolution of 264 × 1080 with a refreshing rate of 120Hz.
The Galaxy Z Fold 3 has a glass front, glass back, aluminum frame and it comes in different colors like; black, phantom silver, and phantom green. On the other hand, the Galaxy Z Flip 3 comes in a plastic front, glass back, and aluminum frame, they come in various colors such as; black, green lavender, cream white, pink, and grey.
CONNECTIVITY
Their connectivity options include 5G, 4G LTE, Wi-Fi 6, Bluetooth v5.2, GPS/A-GPS, NFC, and Type-c port. Both phones are IPx8 water resistant that is made of Samsung Armour Aluminium.
PRICE
Foldable phones come with a heavy price tag, more expensive than conventional premium smartphones like the same Note 20 ultra, S21 ultra, iPhone 11 series, and iPhone 12 series due to their design. It has its starting price of 850,000 Naira upward while the Galaxy Z flip 3 is priced starting at 510,000 Naira upward.
Price of Samsung Z Fold 3
Official price: 12/512GB… N915,000
Official Price: 12/256… N865,000
Price of Samsung Z Flip 3
Official price: 8/256GB… N515,000
WHERE TO BUY SAMSUNG GALAXY Z FOLD 3 AND Z FLIP 3 IN NIGERIA
You can get the Samsung Galaxy Z Fold 3 and Z Flip 3 at any of Pointek stores in Nigeria.
Pointek is a retail and wholesale store that sells top-quality Computers, Accessories, Gaming Laptops, Printers, Mouse, Electronic, Mobile Phones, Speaker, Wireless mouse, Blue tooth Speaker, Headset, WiFi, Tablets are several products that we sell.
For the best, latest and prices, visit Pointek online or any of our offline stores nationwide.
Written By: Kosisochukwu Akubue