Hello Pointek Fans,
We are super excited to bring to you the news that we were crowned "Mobile Phone & Gadget Retailer of the Year" at the just concluded 2nd edition of the Nigeria Tech Innovation and Telecom Awards (NTITA), 2018, held by the Instinct Wave and Association of Telecom companies of Nigeria (ATCON) at the oriental Hotel, Ikoyi, Lagos.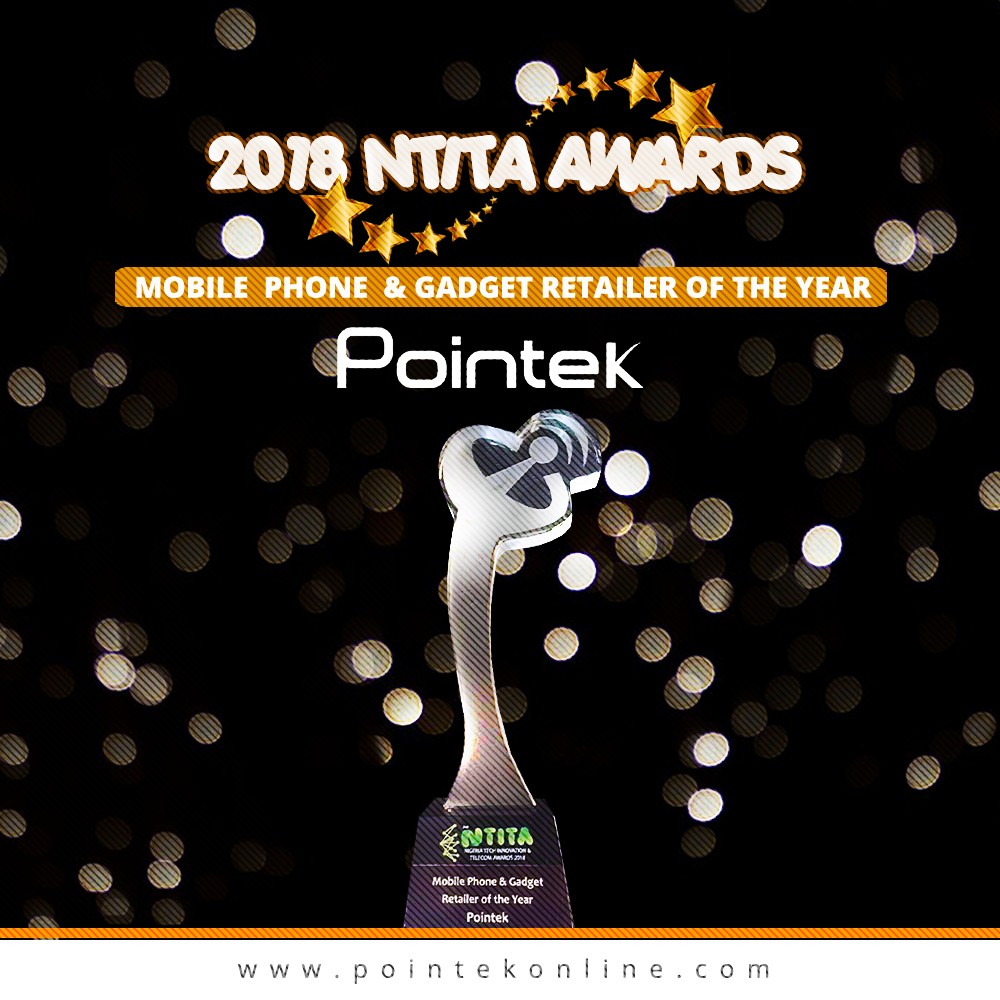 We are honored to not only receive this award but to have been considered nominees in this category. It gives us an added validation that we are doing something right.
POINTEK has always and will continue to strive for Excellence in all frontiers.
To our highly esteemed customers, we say THANK YOU.